Many people or organizations wonder whether a freelancer or a creative agency will be suitable for their design work. A common misconception is that the two are similar and to hire a freelancer will save costs. To make the right decision for your company, you need to be aware about the differences between both of them before you take any step.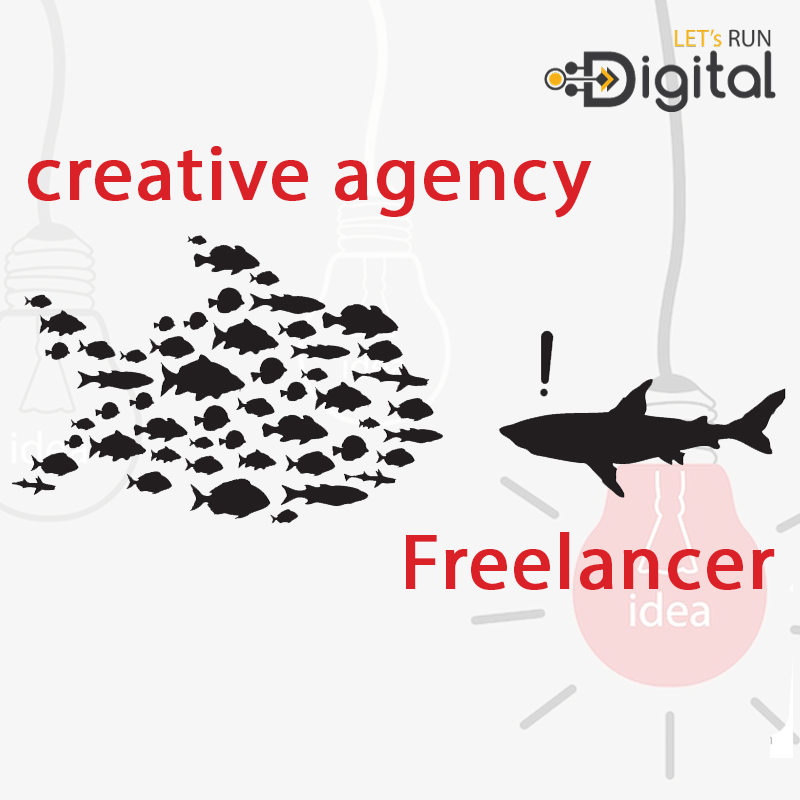 Freelancers are not suitable for every type of requirement
In case you have a simple project requiring minor graphic design work, you may go for freelancers. But it is wise to know that their expertise is limited to only one or two areas. When it comes to complex projects such as a web design project or company branding, you will hardly find one who have the requisite skills. So it is better to go for a creative agency as they have a team with specialists having necessary skills for different aspects, such as visual branding, site's user experience, or graphics. Thus, you will end up with a faster project delivery requiring less revisions.
Creative agencies have the required resources and expertise
You cannot expect a freelancer to have expertise for handling different aspects of a web design project. A freelancer who is good at creating a visually appealing website design, may not have any idea about user experience, SEO compatibility, or things like site architecture. In case where they do, they lack the time and resources to apply their skills for an all-round effective web design. When a creative agency handles such a project, they have the necessary experience and expertise to cater to every aspect of the design. They have the capability to apply the best practices for a web design as they have no dearth of time and resources. For instance, a freelancer would rarely put efforts to create the best possible user experience as it is complex and time intensive in nature.
Budget Considerations
If you opt to hire different freelancers for different aspects of your projects, it will cost you much more in the long run. Furthermore, you have to act as a project manager as the process will be complex as well as time consuming. Delays and revisions will only add more to your project costs. When you have a web design agency in Delhi, creatively working on a project, they have their own project manager to ensure the progress of every aspect of your project. They also have a creative director ensuring that every part of your visual branding is consistent with correct presentation. Rather than paying for multiple services, a creative agency enables you to only pay for a quote. With a team communicating with each other throughout the project, a creative agency leads to quick project completion and very few errors. It also saves you costs with much less revision fees.
So if you are planning to make your brand more visible, it is essential to go for a creative agency. They will ensure that you reach the end goals as per your expectations.